(First of all, I just wanted to let everyone know that I am in no way affiliated with Efty in any way and I am not getting compensated to write this. All links in this review are just normal links)
So I get a lot of questions about selling domains, and the purpose of this blog is to try to answer some of these questions. To do that I have to talk about the tools that I use to sell domains.
In a previous post, I talked about how I flipped a domain for a 14+k profit in 9 days, This was my first five-figure sale after dabbling in domain investing for a couple of years. The offer came through Efty, which I had just started using. My second five-figure sale also came through Efty, but I'm going to talk about that in another post.
All my previous sales had been from auction sites like Flippa or Godaddy Auctions, and the most I'd ever made from a flip was a few hundred bucks. I was basically just chasing quick flips for little profit and with little success.
Efty was the first experience I had with landing pages and actually setting up my own marketplace. There are quite a few alternatives to Efty, but the main draw for me is how simple it is to use, and how easily it integrates with payment platforms like Paypal, Payoneer, and Escrow.com. It is also very customizable so you can make it feel like your own marketplace.
Everything also looks very clean and professional. No ads or anything that might distract a potential buyer.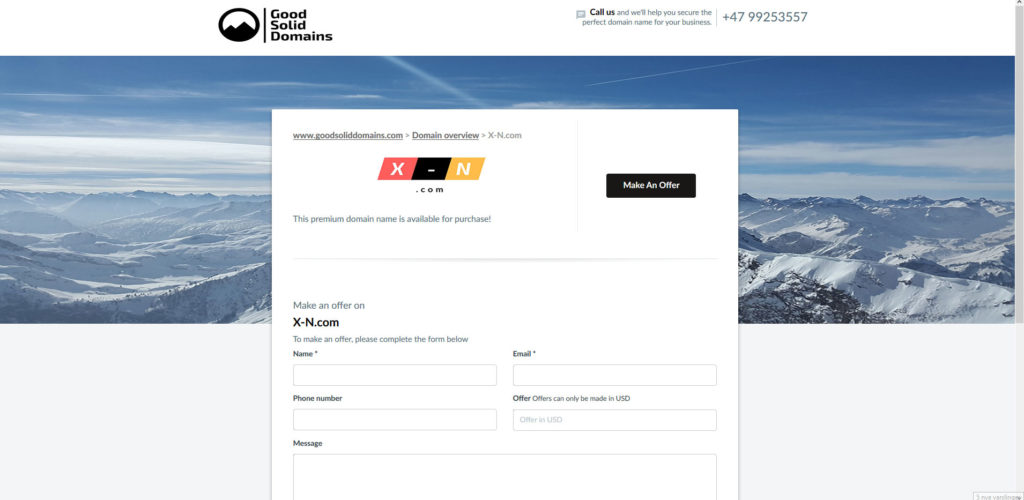 The main dashboard of Efty tracks everything from domains in your portfolio to expiring domains that you own, to sales and offers. This makes managing domains a whole lot easier, especially if you own domains with a lot of different registrars.
Adding and removing domains is also easy. Either one by one or in bulk. You can move domains around from your portfolio, to a separate "Sold" folder, or a "Development" folder depending on what you are doing with the domain.
In addition, there is also a whole lot of useful settings and reports available from your dashboard, but I won't go into detail about that. Let's just say that everthing you need to get going as with selling your domains is right there.
Efty support is also great. Every time I've had an question, it has usually taken less than an hour to get a reply.
If you buy and sell domains I would definitely check it out, at least try the 30-day free trial. After that, it's available for as little as 6$ a month with NO FEE on sales. That's right, where other companies often charge 5-20% success fees, Efty is completely free.
Again I will point out that I am in no way affiliated with Efty, I've just been very happy with using it so far. Do you have any experience of using them? If so, leave a comment below and let me know what you think!